The Rocket Motel in downtown Baton Rouge. The Tiger Truck Stop in Grosse Tete. A firearm-wielding female trucker named Dawn. These are just a few of the sights on a bizarre cross-country trek the millenium.
While The Rocket Motel doesn't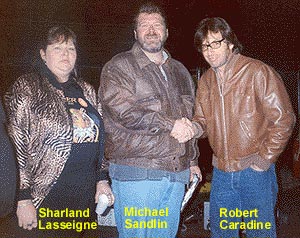 really exist, the Tiger Truck stop definitely does, live tigers included. Both locations figure in Palmer's Pickup, a black comedy directed by Christopher Coppola and starring Robert Carradine and rising young actor Richard Hillman. Also in the cast is a surprising gang of supporting players: Rosanna Arquette, Talia Shire, Grace Jones, Soupy Sales, Morton Downey Jr., Garrett Morris, Clu Gulager and Alice Ghostley.
The movie pulled quietly into Louisiana last week, unbeknownst to even the Louisiana Office of Film and Video. Having driven to Baton Rouge following filming at a snake farm in San Antonio, the production shot at the landmark Tiger Truck Stop before moving to The General Lafayette hotel for The Rocket Motel scene with Carradine, Hillman, and Arquette. The actress joined the production for just a few days to play a petite but aggressive truck driver on a sexual power trip.
With a budget under $1 million, the film's being produced by Plaster City Productions, Inc., a company that belongs to Coppola, the film's writer, director, and executive producer. Coppola is the older brother of actor Nicolas Cage, the nephew of director Francis Ford Coppola and grandson of film composer Carmine Coppola.
Palmer's Pickup is something of a family affair, too, the cast including Coppola's sister-in-law, Rosanna Arquette (Patricia Arquette is married to Nicolas Cage), the director's aunt, Talia Shire, and his wife, Adrienne Stout Coppola.
Principals Carradine and Hillman play characters on a road trip from California to Florida during the waning days of 1999.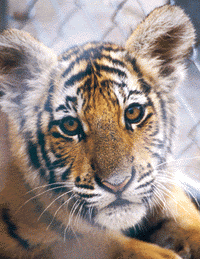 "We pick up a crate from Soupy Sales, the Soup Sales, " Carradine explained during a cigarette break at The General Lafayette. "He won't tell us what's in it, but we pick it up on Christmas Day, in 1999, and we have to have it in Florida by the New Year's Eve of the millennium. And I say, 'Or what, it's gonna turn into a giant radish?' He says, 'No, hell's doors will open and the devil will flourish and all good will perish.' The closer we get, the weirder it gets."
High on Palmer's Pickup though he is, Carradine – an actor who claims Louisiana roots from way back and the title of captain in the Jefferson Parish Sheriff's Office – is looking forward to the film being wrapped early next month.
"Shooting a movie on the road where you actually go to all these locations and keep going is tough," he said. "We can't wait for breakdowns. If something breaks down, we film it."
Coppola – whose previous films include 1988's Dracula's Widow (with Sylvia Kristel) and 1993's DeadfallI (Michael Biehn, Nicolas Cage, James Coburn, Peter Fonda, Talia Shire) – is applying guerrilla-style techniques he's used in his America's Most Wanted TV directing.
"Not the look," the bearded, 6-foot-2 director said after a dinner break at The General Lafayette, "the kind of small crew, fast working. But it's actually looking like a very big movie. I think films cost a lot of money, and unnecessarily so, so that was one of the reasons why we wanted this tactic."
Like many siblings, Coppola his Academy Award-winning younger brother, Nicolas, sound remarkably alike. "He sounds like me," the director countered. "We do sound exactly alike. I'm able to make phone calls and find out information when I need to about him and he can do the same with me."
Palmer's Pickup was inspired by millenium paranoia in the popular culture, the director said.
"Comics will do jokes about the end of the world and all that kind of stuff. I wanted something that kink of analyzed that fear and would make us laugh about it and be happy with what we got and who we are. Even though the film has kind of a dark side, the message of it is very positive. I wanted to make it before the actual millenium, so I'm glad we're doing it now."
Palmer's Pickup finds Coppola and Carradine together for their second project. They previously collaborated on the yet-to-be-released western, Ballad of a Gun Fighter, co-starring Martin Sheen.
"I like him and I love his script," Carradine said. "You probably saw Pulp Fiction, Palmer's Pickup makes Pulp Fiction look like Romper Room. No offense to anybody, but this is a seriously bent movie."
"Robert is a very good actor and at the same time he's a great human being," Coppola said. "There are certain actors that you just bond to as a director and he's definitely one of them. He's just such a professional. I feel that way with all the actors pretty much, but I have a unique closeness to Robert."
There's also the commonalty of coming from show business families, Carradine being the son of the late character actor John Carradine and brother of David and Keith Carradine.
"I also like the fact that Robert's a Carradine," Coppola said. "I'm a big fan of his father. I think people born in film families tend to kind of understand each other."
Louisiana, Coppola added, got added to Palmer's Pickup shooting schedule because of such roadside attractions as the Tiger Truck Stop and the tiny Madonna Chapel near Plaquemine.
"We're going right across America, a celebration of roadside Americana and something I consider uniquely American that three-ring circuses kind of mentality. In Europe they only have one ring, in America they have three.